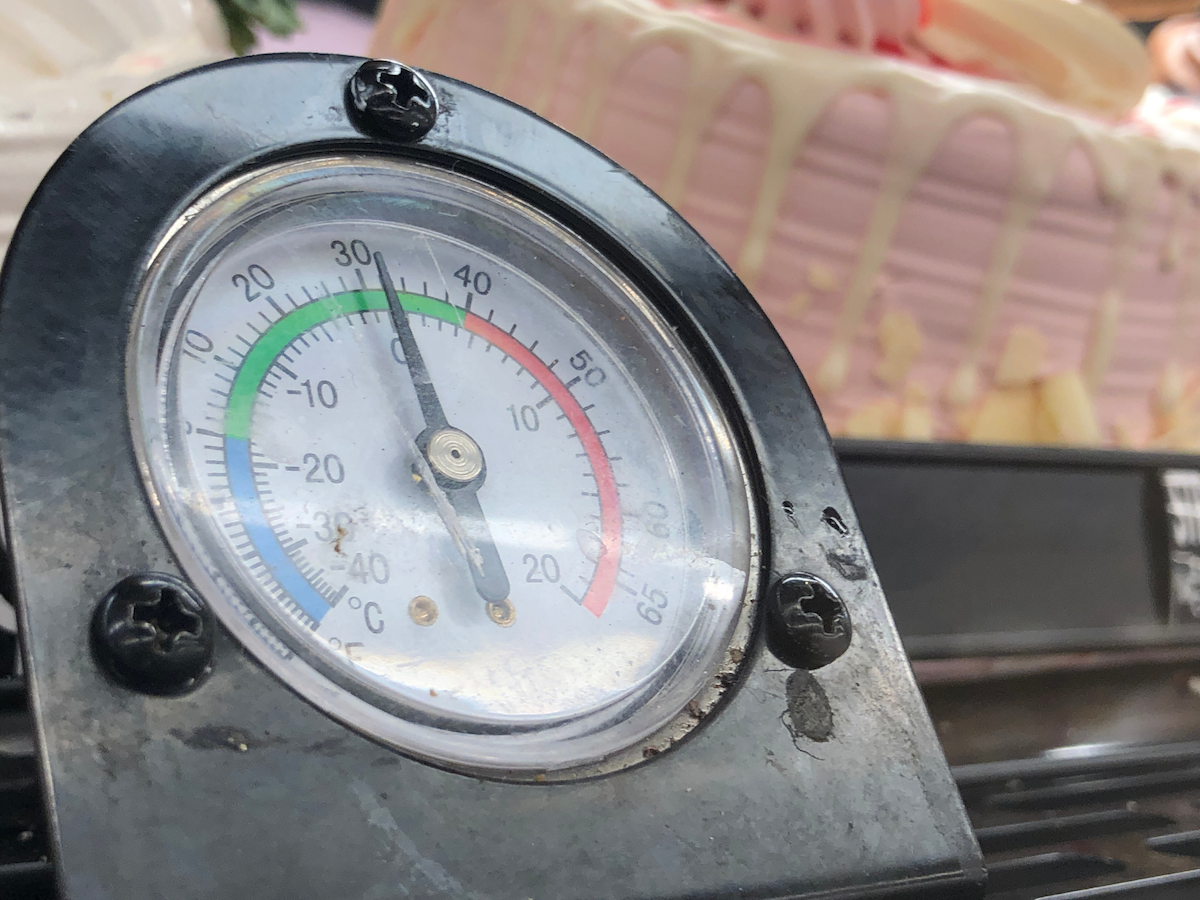 Temperature monitoring is the act of continuously collecting and evaluating data about the environmental conditions at a location. A remote temperature monitoring system makes it possible for retailers to see the temperatures in many locations without actually having to be present in the store. This is done by placing wireless sensors in areas where maintaining temperatures and humidity is critical to keep products fresh. The sensors transmit data to a digital display that can be viewed by anyone with access to the data.
Increase margins, improve profits
Around-the-clock automated monitoring provides retailers, distributors and food processors with visibility that prevents costly perishable inventory loss, improves refrigeration equipment efficiency, and maximizes the lifespan of expensive equipment. Simply adjusting temperatures a degree or two can reduce energy expense. Alert notifications provide a safety net for troubleshooting potential problems, making it possible to avoid equipment failure and related repairs. Additionally, early notification helps eliminate catastrophic food loss events or costly food safety problems.
Particularly during the pandemic, a successful food safety approach may mean the difference between profit or loss. The benefit-to-cost ratio is compelling; for every dollar invested in food waste reduction, businesses realize approximately $8-$14 of cost savings.
Improve product quality, food safety compliance
According to the Center of Disease Control and Prevention, one in six Americans get sick from foodborne illnesses every year, so it is critical that food retailers and manufacturers have a stringent plan in place to ensure food safety.
The FDA announced a New Era of Food Safety Blueprint, outlining how the agency will leverage new and emerging technologies including sensors and IoT to create a safer food system. The blueprint also highlights the need to utilize digital-based record-keeping for the food system. Historically, these records were completed manually and kept in binders making it difficult to share the results across the enterprise or spot trends leading to equipment failure.
Wireless sensors that continuously collect data ensure historical data is readily available for compliance audits. Operators who devote a small amount of time to data analysis are able to adjust temperature and humidity to optimal levels, enhancing the quality and extending the life of their perishable inventory.
The Johns Hopkins Bloomberg School of Public Health found that a single foodborne illness outbreak could cost a retailer upwards of $2.5 million, taking into consideration lawsuits, legal costs, fines, and higher insurance premiums. One well-publicized bad experience can cause a major setback for a brand.
Automation improves productivity and efficiency
Businesses should empower associates with tools to boost their productivity and direct their attention to the most important work. Digital tools like a Bluetooth probe or automated temperature monitoring using wireless sensors placed in walk-ins, coolers or freezers, make the process accurate and efficient. Digital checklists can be customized for a variety of operational needs and ensure the most important work gets done first. Staff can confirm tasks were completed, take photos, add notes, record temperatures, and maintain a digital record of everything. Managers can review results in real-time from any location.
At a time when foodservice operators are under pressure to regain consumer trust, automating with the right technology provides an affordable way to minimize food safety risk and ensure fresher food across the supply chain while increasing the bottom line. The OpSense platform can provide you with the tools to automate your operation – improve product quality, productivity and profits. Contact us today to discuss how remote temperature monitoring can help your operation.