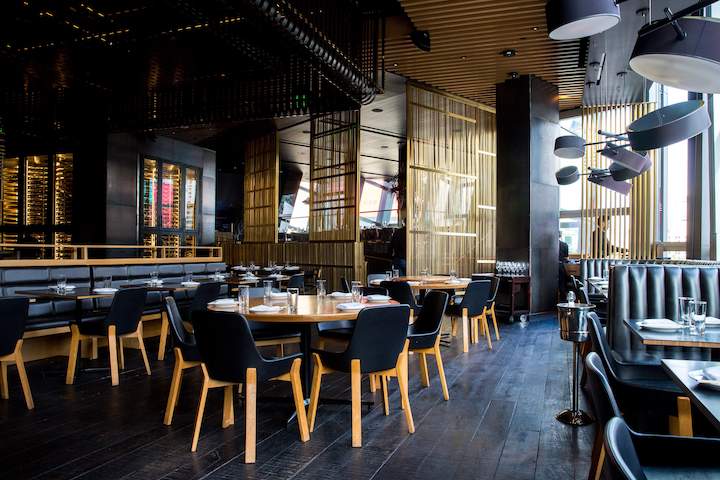 Restaurant of the future…in the rear view mirror
The last couple years at a restaurant tech conference, we've gathered a group of foodservice executives to discuss the restaurant of the future. The intent was to hear a variety of perspectives and identify topics with the potential to cause disruption. Last year, the emerging technologies transforming foodservice, ranged from drones and robots for last mile delivery to frictionless checkout.  Also top of mind were kiosks, ghost kitchens and third-party delivery options like Grubhub, Ubereats, Postmates and Caviar. A year ago, no one saw a pandemic on the horizon. COVID-19 has been the digital accelerant of the decade.
While restaurants were forced to close dining rooms, they were also forced to flex their creativity and explore a variety of business models. As a stop-gap, some restaurants found success offering home essentials and pantry kits when supermarkets shelves were bare. Other restaurants adjusted hours, slimmed down menu items, amped up curbside pick up, and alcoholic beverages to-go where permitted.
Reopening guides are plentiful
The National Restaurant Association published a re-opening guide that incorporates the latest information and best practices from the Centers for Disease Control and Prevention and the FDA. Eater.com has a solid collection of safety opening guides that includes the most comprehensive from The James Beard Foundation: Safety First: Serving Food and Protecting People During COVID-19. Forbes published A State-by-State Guide to Reopening America with each state's current guidelines, along with a how-to for re-opening bars and restaurants that is very tactical.
On July 13, FDA released the long awaited New Era of Food Safety: FDA's Blueprint for the Future. The recurring theme throughout is adopting digital technologies and smarter tools to modernize food safety compliance. The new era is people-led, FSMA-based and technology-enabled. In an interview on GS1 Connect, Frank Yiannas noted, "The need to digitize the food system will only get stronger."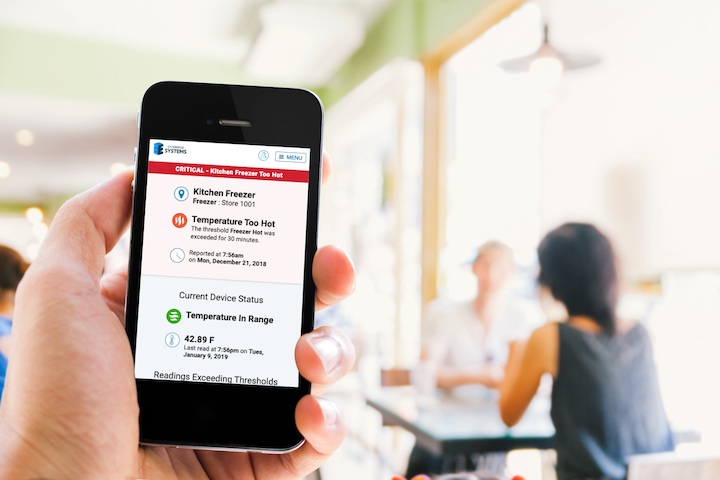 Digital tools increase efficiency
As businesses re-open, there are numerous COVID-19 safety requirements that need to be executed and documented for the safety of staff and guests. Top priorities for operators are always the safety of employees and guests. Freshness and food safety are areas where digital tools and automation provide restaurants with some operational relief. Simplifying the new COVID-19 processes, increasing the efficiency of limited staff, and reducing waste help restaurants grow their razor thin margins. 

Digital checklists should be flexible to adapt to your workflows to maintain a digital record, and ensure staff are meeting safety requirements. Popular tools, like Bluetooth or infrared probes, should be integrated easily. As checklists are completed and sent to the Cloud, each one is dated and time-stamped. Reports from digital checklists provide insights into trends, like locations performing well, locations at risk, or individuals that need additional training. There is added value if corrective actions, notes, and photos, can be included in reports to ensure compliance to HACCP and COVID related protocols.

Wireless temperature sensors provide around-the-clock monitoring for your restaurant, relieving staff of repetitive manual checks when in the restaurant, and providing visibility when no one is in the building. A wireless sensor network can monitor temperature, humidity, open doors, HVAC conditions, lighting, and other critical operations. Automating monitoring eliminates human error and improves labor efficiency. Alert notifications identify problems before they become costly. A freezer door left open or an equipment failure won't lead to downtime, food spoilage, energy waste, property damage, or worse.

Look for a system that supports industry-leading protocols, like Bluetooth, LoRa, and Zigbee, and is designed to integrate with existing back-office platforms. Budgets are tight for everyone, so be sure to try out any tech in a few stores before making a commitment for an entire franchise or chain and review testimonials from current users.
While it may be difficult to predict what the restaurant of the future will look like, it's clear restaurants incorporating technology to streamline workflows and operations will benefit from their investments. We've seen some customers show an ROI within days and most achieve it within a few short months.