Managing food safety during severe weather requires advanced preparation. Mother Nature may bring hurricanes, tornadoes, extreme snowfall, ice, or flooding, which may cause power outages. In many cases, weather emergency preparedness helps reduce the loss of perishable inventory during power outages.
In the midst of hurricane season, there are several steps that food retailers, processors, and manufacturers can take to try to minimize the loss of perishable inventory during a power outage. Of course, not all loss can be avoided, especially during a multi-day outage or extreme weather destruction. The USDA offers guidelines to prepare for weather emergencies and help protect perishable inventory.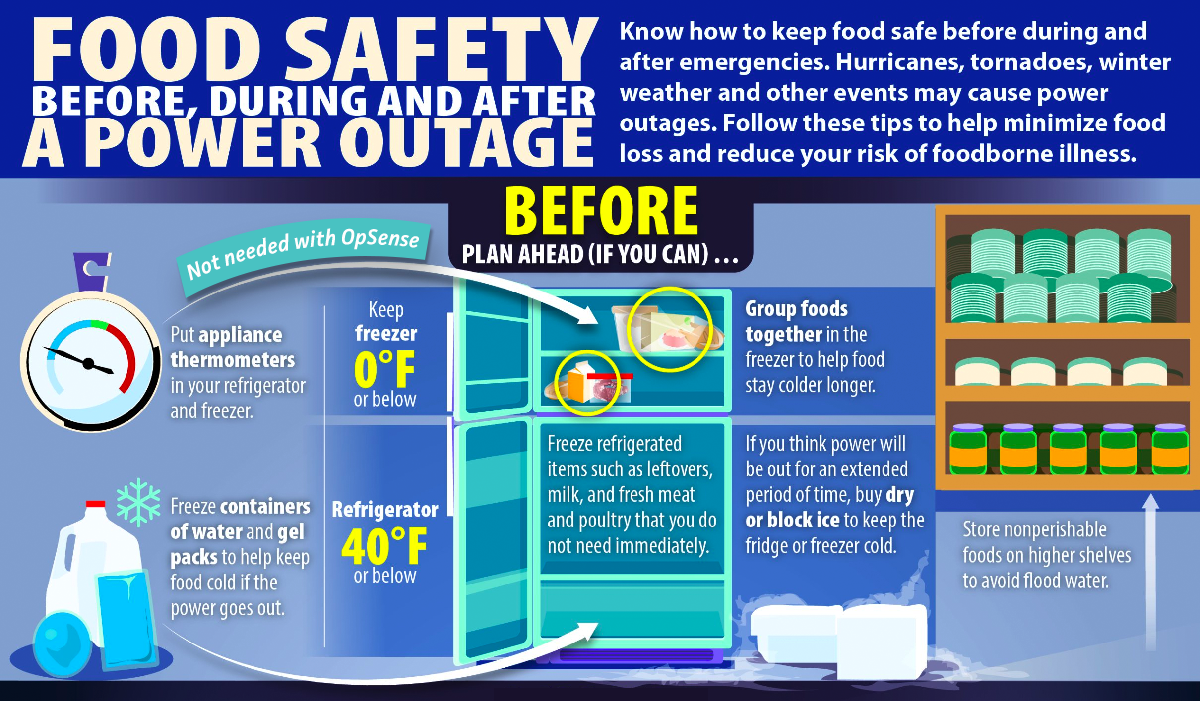 Before a potential outage
Set temperatures for coolers and freezers as low as possible while maintaining food quality
Transfer items into walk-in coolers and walk-in freezers and pack as closely as possible without blocking intake/outtake venting. A full freezer will stay colder for much longer than one that is only partially full.
If there is a concern about an extended outage, add dry ice and place in the walk-ins surrounding the perishable items.

During the outage
Do not open doors unless absolutely necessary
Stay safe. Personal safety is always the most important thing during a natural disaster.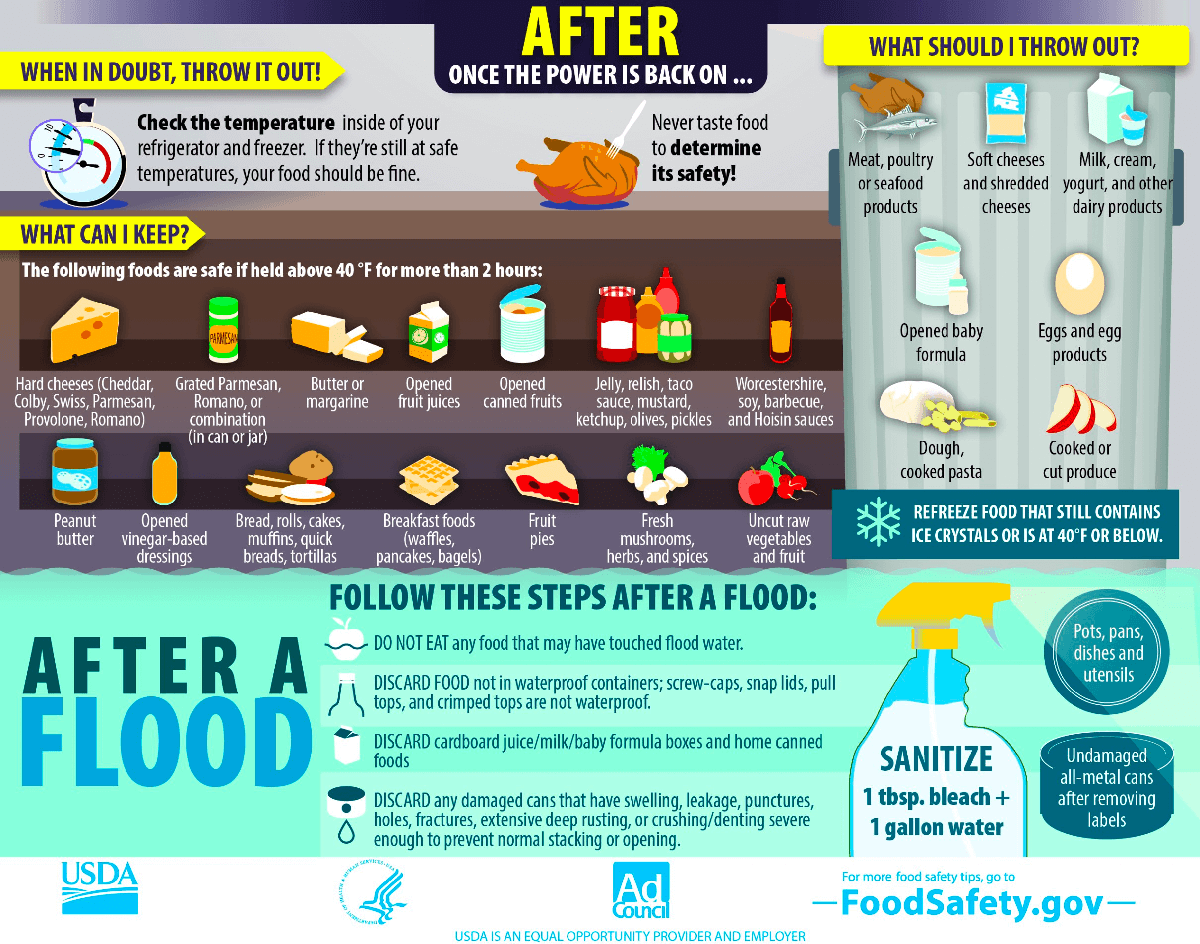 After the outage
Check temperature data by accessing reports in OpSense (subscription required)
If temperatures have not exceeded 40 degrees for more than 2 hours, they should be safe but use your best judgment.
When in doubt, throw it out.
Grocers, food processors and manufacturers that have not installed a wireless temperature monitoring system should do so. The benefits of remote cold storage monitoring quickly exceed the cost of the system. Wireless sensors continue to collect data for the duration of the power outage. The data collected provides line of sight to the temperatures thoughout the outage to determine if product needs to be discarded or if it has remained within a safe temperature range over the course of the outage.