In a financially lucrative market such as IoT, companies must take steps to safeguard their IP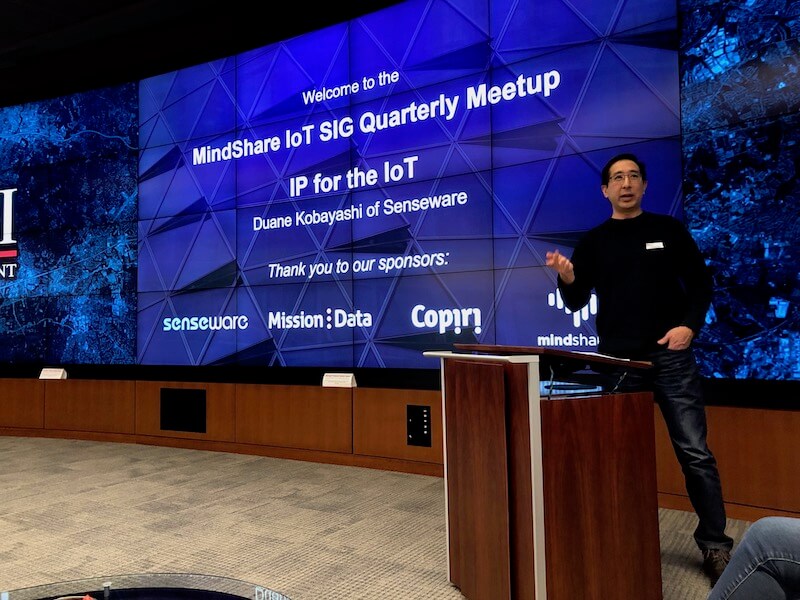 Billions of devices are now connected to the Internet, and researchers estimate that by 2025, 80 billion things will be connected, delivering trillions of dollars in value. Amazon's Echo, Fitbit, and Nest are just some of the smart products infiltrating our everyday lives and building invaluable relationships with consumers. As connectivity has become ubiquitous and the cost of hardware has dropped, the appeal of creating connected devices has skyrocketed.
A recent McKinsey study estimates the potential economic impact of the Internet of Things (IoT) to be $3.9 trillion to $11.1 trillion per year by 2025 with applications in markets such as healthcare, manufacturing, power, urban infrastructure, security, vehicles, and agriculture. By comparison, the smartphone market is expected to be worth $355 billion by 2020.
As market players compete to realize the huge economic potential offered by the IoT, how can IoT companies protect their intellectual property (IP) in the face of industry giants? This question was recently addressed by leaders from OpSense and Senseware at a meetup of DC-based IoT executives to discuss the topic of IP for the IoT. Guidance was provided by Duane Kobayashi, Chief Strategy & IP Officer for Attune.
Kobayashi provided insight into the current IP landscape and how IoT organizations can better protect themselves from patent infringement and IP theft.
Patent as Early as Possible
While many IoT companies prioritize going-to-market as quickly as possible, the ideal time to patent your innovations is in the earliest stages of your company, said Kobayashi. Key product features such as a clever design for a connected device, improved analytics for a particular application, or a specialized interface are just some of the places to establish IP. Take precautions to avoid third party patent rights and consider trademark clearances before investing heavily in an IoT brand.
"The time to protect is early to have something truly asset protected," said Kobayashi. "As you grapple with what to file, look at it from a business side: if my competitor or customer cared about that feature, I would put it on the IP list. It's a market differentiator."
Read those NDAs Carefully
There are many kinds of participants in the IoT ecosystem — from components manufacturers, to OEMs, and to telecommunications providers — in a wide variety of industries. Businesses can't keep their ideas locked away from partners that could potentially help them grow, so they rely on the non-disclosure agreement (NDA).
Whenever confidential information or trade secrets are shared, it is advisable to have an enforceable NDA signed first. This not only protects the company that is sharing its proprietary information but also provides them with additional leverage should court action become necessary.
That being said, "NDA enforcement is really difficult," said Kobayashi. "When we sign an NDA there are restrictions on how we use the information, but I can [theoretically] derive a lot from what you just told me and not violate the NDA. It can spark a lot of ideas and thought processes."
Businesses disclosing information under a confidentiality agreement should keep very detailed records of when and what they disclosed to others, and preferably have these details witnessed by a third party.
Face the Risks
Patents and copyrights are legitimate avenues to protecting IP, but neither tactic is completely airtight. Cybercriminals and unprincipled competitors may find ways to steal the code, or an ex-employee could walk out and take it to a competitor. Proving that the software or business concept is your own can turn into a game of "he said, she said," and there's no guarantee that a court will take your side without bulletproof evidence.
Before going to market with a newly planned product or service, it is wise to consider where the possible infringement risks lie. Are you planning to purchase a large part of your solution? Structure strong indemnity clauses in the contracts with your suppliers. Or do you plan to design your own solution? If so, assess your freedom to operate. Seek licenses or have a good non-infringement or invalidity defense ready, especially in the "in between" areas where there is a dominance of mature companies and patents.
Case in Point: Zest Labs vs. Walmart
Last year, Silicon Valley IoT company Zest Labs filed a $2 billion dollar lawsuit against Walmart, accusing the retail giant of stealing trade secrets, breach of contract, unjust enrichment, and other wrongdoing. According to the complaint, Zest Labs demonstrated its Zest Fresh cold-chain management technology to Walmart executives beginning in 2014 and entered into a confidentiality agreement. The retailer eventually lost interest, but then released a solution called Eden that Zest claims "looks, sounds, and functions" just like its technology. Walmart claimed it developed Eden through a six-month hackathon involving its own engineers.
"In reality, Walmart used its years of unfettered access to plaintiffs' trade secrets, proprietary information, and know-how to steal the Zest Fresh technology and misappropriate it for Walmart's own benefit," the complaint reads. At the time of the filing, Zest Labs held more than 60 patents relating to their solution, and they claim their solution "incorporates multiple highly proprietary and confidential trade secrets."
A Walmart spokesman has said it respects the rights of intellectual property holders and will respond appropriately. The case is expected to go to trial in 2020.
Make IP a Team Effort
The exciting world of IoT presents a complex legal landscape that has the potential to implicate businesses of all sizes. A strategic solution should consider intellectual property issues from the earliest stages, and should include knowledgeable counsel as part of the strategic team.
---