Operators are scrutinizing processes and turning to technology to reduce labor costs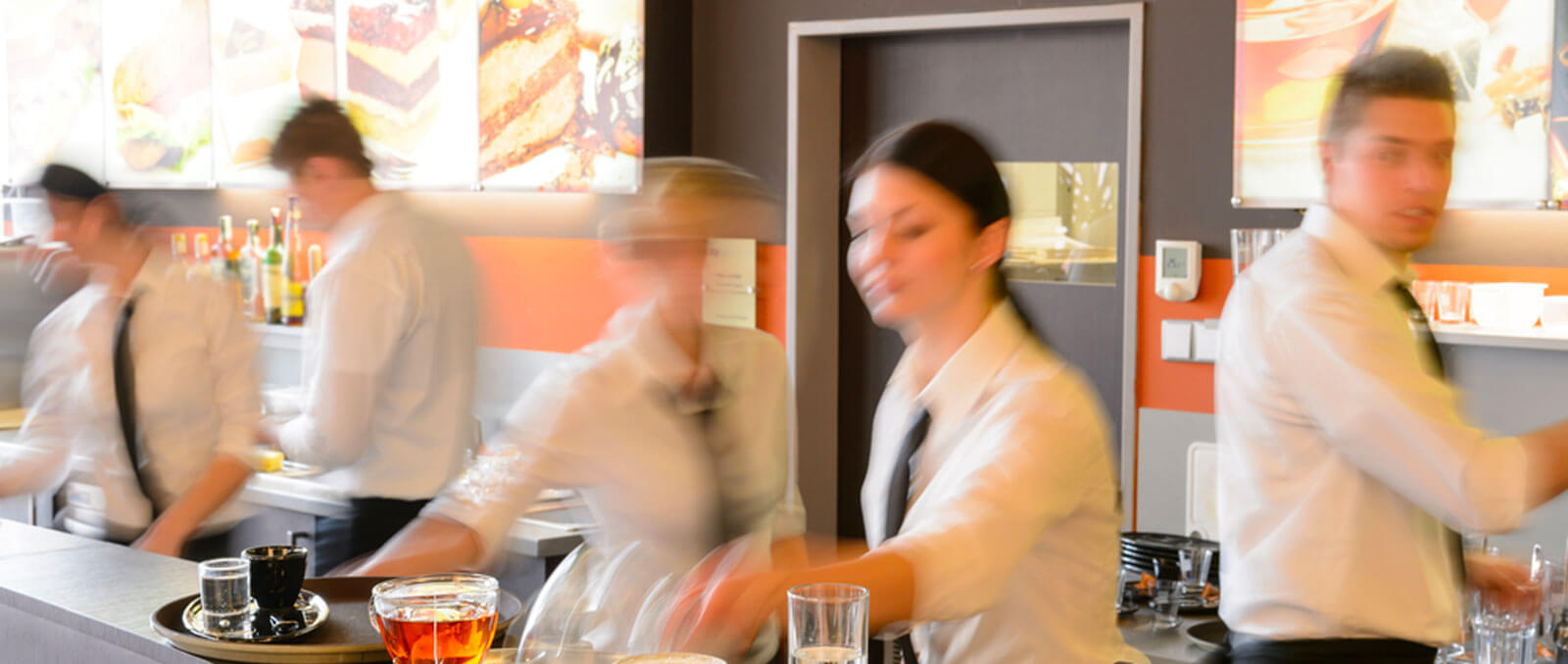 Over the past few quarters, chain restaurants have been squeezed by many challenges, including a soft consumer spending environment and increased competition from delivery services. In particular, higher labor costs are not expected to go away anytime soon, amid a tight job market and minimum-wage hikes in several states.
Restaurant wages have grown about 4 percent since mid-2016, twice the pace of private earnings. In New York, the minimum wage is rising to $13.50 at the end of this year and jumps to $15 per hour in December 2018. While that is on the extreme end, for an industry where labor costs account for about 30 percent of total revenue, even small increases in wages can impact restaurants' bottom lines.
After generating hiring rates that outpaced the rest of the country, U.S. restaurants are now looking for ways to cut labor costs to boost sales margins. While many operators are already passing rising costs onto consumers with higher menu prices, there are other ways for restaurants to offset labor costs.
Consumer-Facing Technologies
Fast food and fast casual chains such as McDonald's, Wendy's, Panera Bread, Olive Garden, Applebee's, Chili's, and even Shake Shack are adding tablets and digital kiosks to speed efficiency and improve customer service. Self-ordering and paying devices are not expected to reduce employee counts drastically — staff are still needed to interact with guests and oversee the customer experience. Restaurants also continue to hire in large numbers, mainly to deal with high turnover.
For now, customer-facing automation at restaurants is still pricey and somewhat controversial, as far as the idea of replacing humans with machines. But as technology costs drop, those making the investment are likely to see robust ROI, for example, increased check averages as seen by a 20 percent increase in dessert sales at Chili's.
Operational Technologies
While many restaurants use back-office software to manage scheduling, improve communication, and achieve visibility into operations, advancements in the Internet of Things (IoT) have pushed business information-sharing and decision-making lightyears ahead.
Managing restaurant operations requires a number of repetitive tasks, such as monitoring food temperatures, fryer conditions, HVAC levels, and lighting. New IoT platforms such as OpSense allow restaurants to maximize resources by providing management with real-time, remote monitoring of operational conditions. Sensors mounted on equipment wirelessly send data to the cloud, where automated analysis is performed, generating alerts and recommending corrective actions which are sent via email, text, and/or phone.
Responses could include automatically adjusting settings, sending alerts about potential malfunctions before they cause catastrophic problems, troubleshooting anomalies–and even turning off a piece of equipment that's not needed. Applications may remind operators when maintenance is required, let them know the correct procedures to take, and even order replacement parts or supplies automatically.
Sensors can also be used to help manage front-of-the house operations, such as tracking door openings, customer wait times, and loyalty programs. These advanced technologies not only help restaurants become more efficient, improve food safety, and reduce waste, but they also simplify managers' jobs, allowing them to provide better employee engagement and customer service.
Conclusion
The future of the competitive restaurant industry lies in innovations that provide a strong ROI and business use case. Technology can help restaurants perform tasks with less time, labor, and resources, while real-time data analytics improve quality and compliance across the organization.
Gain Control Today
Achieve operations efficiency and food safety compliance with our simple, intuitive solution.
Learn More