The demand for fresh perishables is driving digital transformation for food retailers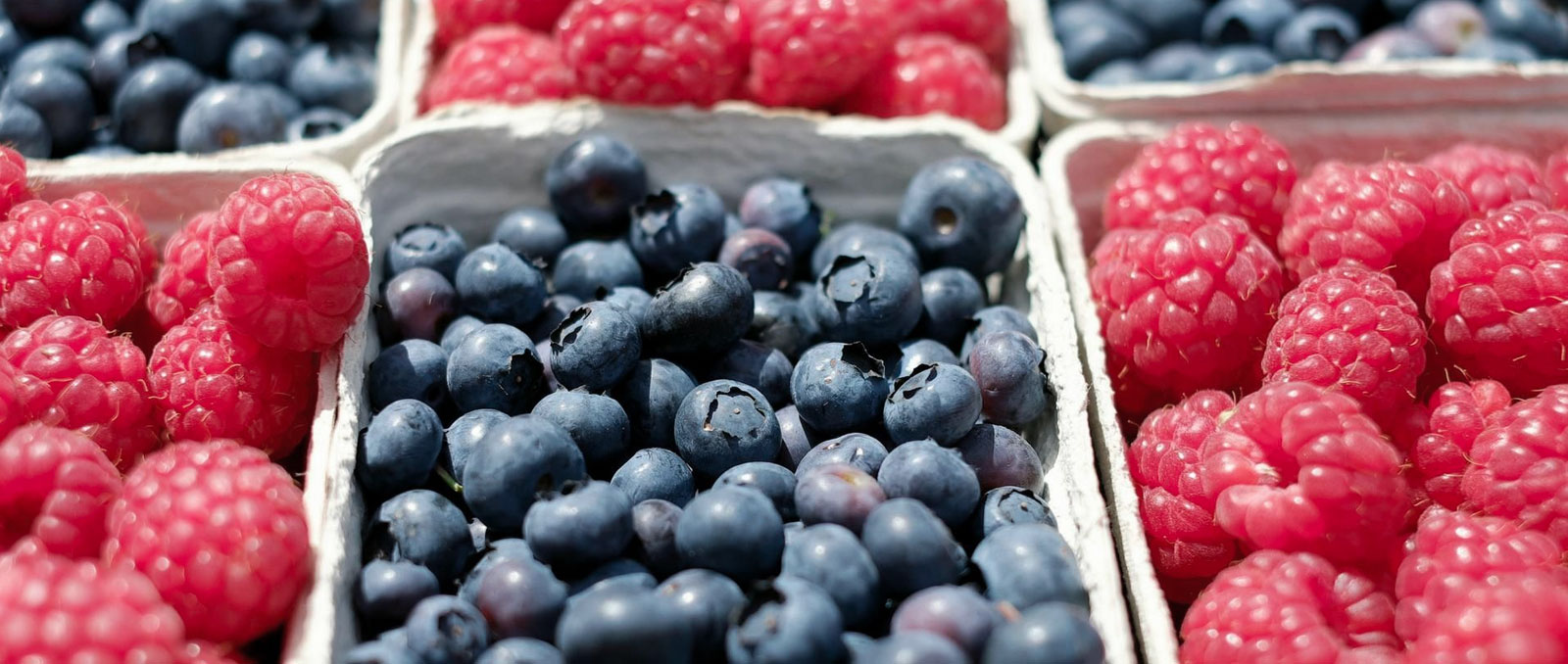 As summer harvest reaches its peak, not only are consumers shopping at their local farmers markets for seasonal produce, but they also are looking to find fresh and healthy foods at grocery stores, delis, convenience stores, and even dollar stores.
According to Packaged Facts, sales of frozen food in major categories such as entrees, pizzas, side dishes, and appetizers/snacks remained stagnant from 2012 to 2016. Meanwhile, demand for fresh food like eggs, salads, refrigerated meats, and refrigerated side dishes has reached double digits.

Additionally, Nielsen's recent report found that fresh and perishable food generated sales nearly 14 times as high as all online food and beverage sales this year, resulting in $177 billion in sales annually. Their research reflects a burgeoning trend of consumers demanding fresh, ready-made food everywhere they shop.
While the good news is that retailers are able to use fresh foods to their advantage against the creep of e-commerce, the trend is bringing operational concerns to food retailers. One of the obvious challenges is ensuring food safety to prevent foodborne illnesses, as regulations have grown more stringent with the Food Safety Modernization Act (FSMA). Various products have to be kept at different temperatures throughout the supply chain to ensure the longest shelf life possible and control shrink. For produce suppliers, distributors, and retailers, technology is bringing a new level of transparency and efficiency to an ever-shortening supply chain.
The Complex Cold Chain
Cold chain solutions have become an integral part of supply chain management for transportation and storage of temperature-sensitive produce. Everything in the chilled supply chain has to stay within a carefully-controlled environment to maximize yield, flavor, and quality.
For distributors and logistics providers, mixed pallet loads have become the norm. Pallets are loaded to optimize the unloading from back-of-the-store cold room items to more shelf-stable items for the aisles. This complex process must also take into consideration that different products require different temperatures. While fresh meat should be chilled at 28F-32F, fresh bananas and potatoes are ideally kept at 55F. A number of fresh items are picked before they are ripe, so that by the time they get to the store, they are ready to sell.
Bananas are particularly fickle — they emit ethylene gas as they ripen, while other produce, such as tomatoes, are picked unripe and exposed to ethylene, typically by a distributor, right before they are delivered to the store. Since bananas are often shipped in open boxes so they can off-gas, this can complicate shipments if they cross-contaminate with other produce.
Shipping costs are reaching unprecedented rates
For another example, strawberries will last 12-13 days when distributed at the proper temperature from farm to table. However, strawberries aren't always ideally processed, sometimes sitting for over two hours between harvest and refrigeration. Every hour in this "field heat" can cost produce a day of freshness and, as a result, the berries will not meet their expected shelf life (as noted by the expiration date).

For the larger players, perishability issues are usually dealt with by consolidating regional distribution networks and demanding more frequent and precise deliveries. This can be problematic when trucks packed with frozen and refrigerated foods face delays in an already congested road network. And with shipping costs reaching unprecedented rates, many companies are looking for supply chain efficiencies wherever they can find them.
Fresh Tech to the Rescue
More retailers and wholesalers are now relying on technology to automate food safety processes throughout the cold chain, starting upstream. Utilizing hand-held thermometers, Internet of Things (IoT) temperature sensors, and cloud-based software platforms, all parties within the cold chain can monitor the temperature on pallets, inside warehouses, trucks, and storage areas, and of food itself. If conditions fall out of range, alerts can be sent to employees to take action and prevent compliance problems before they occur. Coupled with GPS, track-and-trace technology such as RFID tags, and even the blockchain, retailers can have end-to-end visibility over the fresh food supply chain in real time.
Automated temperature logging also creates a digital record, helping organizations to use analytics to make faster decisions. Historical data is easily accessible for reporting to comply with government and industry standards. Another added benefit is less food waste, which means companies can lower their carbon footprint as well as costs.
Store Operations
Once the food arrives at the store, retailers must provide proper in-store handling to make sure the consumer gets the freshest product possible. If customers find spoiled food on store shelves, it could negatively impact their perception of the retailer's ability to deliver safe food.
Employees no longer need to walk around the store for hours with a thermometer and a clipboard.
Similar to the temperature monitoring solutions applied to the cold chain, the next generation of refrigeration and facility management also incorporates automated sensor technology. These systems can be integrated with HVAC, lighting, and energy resource management, making for a comprehensive building management platform.
IoT sensors that continuously monitor cooler and freezer conditions not only give store managers peace of mind, but also reduce labor costs — employees no longer need to walk around the store for hours with a thermometer and a clipboard. Equipment monitoring also provides predictive maintenance data, helping retailers identify faulty equipment before costly downtime.
Conclusion
Whether in a grocery store or at a gas station, a selection of fresh, healthy choices at arm's reach is a win-win for retailers and consumers. For retailers and suppliers, managing the extra complexity of the fresh food everywhere trend means tracking temperatures throughout the food's journey to the customer. Technology can automate this process and help reduce operational costs at the same time. A 2017 survey by the Center for Global Enterprise found that digital supply chains have the potential to drive a 20 percent reduction in procurement expenses, halve supply chain costs, and increase revenue by 10 percent. For the competitive food retail industry, a smart strategy will meet consumer demand as quickly and safely as possible while minimizing costs at the same time.