Frontline workers play a critical role in food safety. But how effectively are they trained?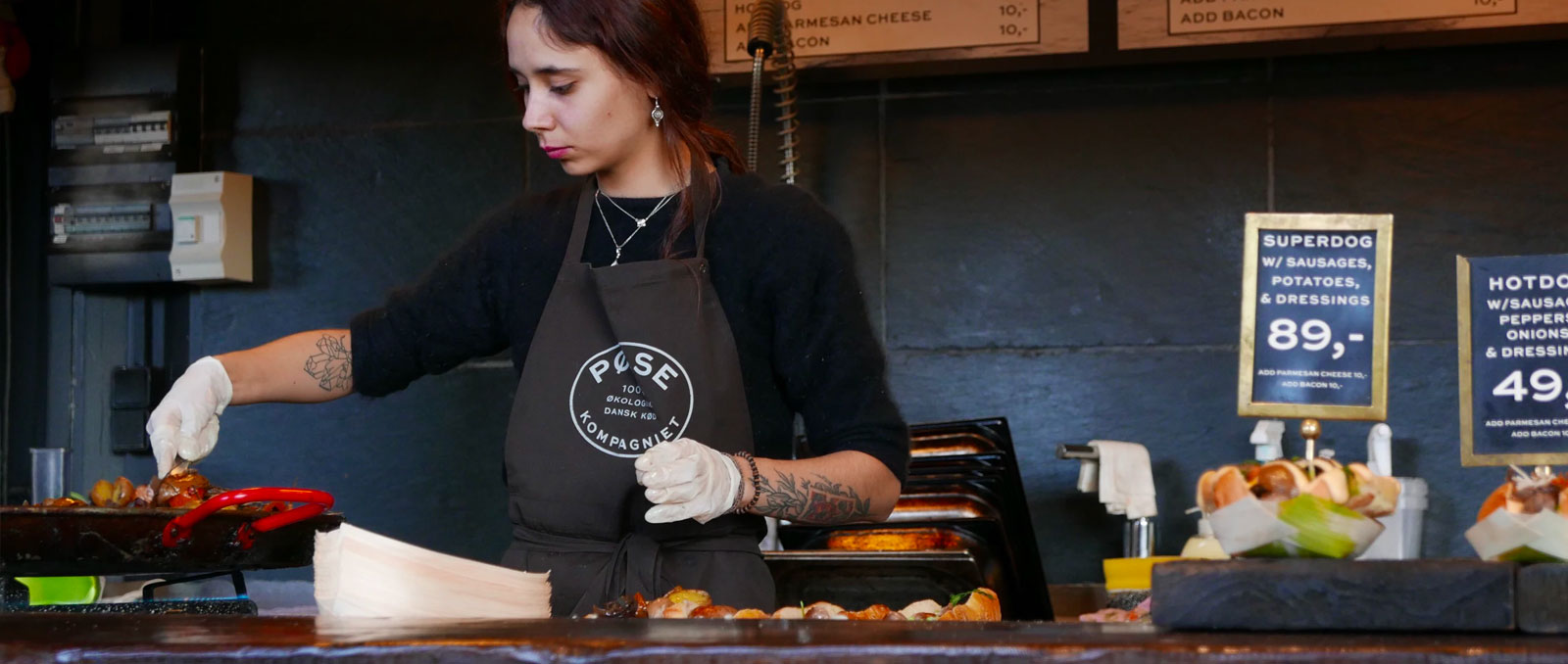 In the restaurant, grocery, and food manufacturing and processing industries, it's no secret that food safety is of paramount importance. We've all seen horror stories in the news of foodborne illness outbreaks, which may cost businesses millions to recover from. And while food companies are legally required to have food safety protocols in place, making sure that workers are educated and adhere to food safety practices continues to be a challenge for organizations of all sizes.
Most companies rely on qualified managers to train their employees to monitor the safety and quality of their products and facilities. But even if employees pass a one-time quiz showing they retained the information, they still may not follow the procedures. High turnover further complicates the situation for operators — turnover at U.S. fast-food restaurants has jumped to 150 percent, according to industry tracker People Report.
Alchemy Systems' Global Food Safety Training Survey found that while 71 percent of companies budget for food safety training, a troubling 67 percent of respondents admit that employees do not consistently follow food safety programs on the floor. The pressure to provide effective food safety training becomes even more critical as the FDA's enforcement of the Food Safety Modernization Act (FSMA) is in full effect — legislation that puts significant stress on the prevention of foodborne illness by controlling risks in the food supply.
To ensure that your organization's food safety education programs are making the grade, consider the following best practices:
Targeted, Personalized Knowledge
Managing food safety throughout an organization encompasses every aspect of the operation, including purchasing, receiving, storage, processing, shipping, distribution, and sanitation. Training will include general food safety topics; however, it must be specific to your operation and procedures, and specific to an individual's job function. For example, it might not be as significant for a line cook to be trained in the proper chemical concentrations for sanitizing. This employee's primary concern might be proper temperatures for cooking, serving, and storing food.
Training should also be appropriate for the employees' education levels and in language they will understand. Consider that pictures may be more beneficial for communicating information to non-English speaking employees.
Engage Employees Anywhere, on Any Device
Traditionally, conducting training for deskless employees means pulling them off the floor and into a classroom where they may or may not pay attention to paperwork and a presentation. Increasingly, mobile video training programs, and even virtual reality (VR) and augmented reality (AR) technologies are being used to boost employee engagement and speed the onboarding process.
Rather than seating employees in front of computer screens at the back of the store for several hours, with mobile tools and interactive content, staff can learn procedures as they perform them. For companies that deploy VR or AR headsets or apps for training, like fast-casual chain Honeygrow, the lessons can be gamified to further promote knowledge retention.
Continuous Mirco-Learning
Research shows that learners lose 90 percent of information in a week. To keep knowledge fresh, implement micro-learning opportunities: team huddles, pop quizzes, workshops, and signage, for example.
Simplify training materials and shorten training time so that employees don't suffer from information overload. This will also minimize time off the production floor. In the Alchemy Systems' survey, 62 percent of respondents say that finding the time to train frontline workers is their biggest hurdle.
Tracking and Reporting
Historically, the food industry has taken a reactive approach to meeting food safety compliance regulations and standard audit expectations. Many companies rely on negative indicators such as customer complaints, poor audit results, and product recalls before re-evaluating the effectiveness of their food safety training programs. Thanks to new technology, leading organizations are combining engaging employee training with sensors that track food safety conditions to set a high bar for vigilance.
For example, when food temperature conditions fall out of range, platforms such as OpSense alert staff via text, email, or phone that an action by management or an employee is required. The employee can accept responsibility for completing the task, however, if the temperature conditions are not corrected, another alert can be sent.
Not only can condition tracking and reporting be easily shared across the executive suite so everyone is clear on metrics and results, but digital record keeping means documentation can quickly be accessed during an audit.
---
OpSense – A Comprehensive Solution
Integrated solutions for food safety management that combine Internet of Things tracking and data management software, such as OpSense, provide the 360-degree visibility operators need to make critical decisions regarding food safety programs. Solutions such as OpSense provide actionable alerts and task management to enforce consistency and accountability so that operators can create a digital record at a moment's notice, and gain peace of mind.