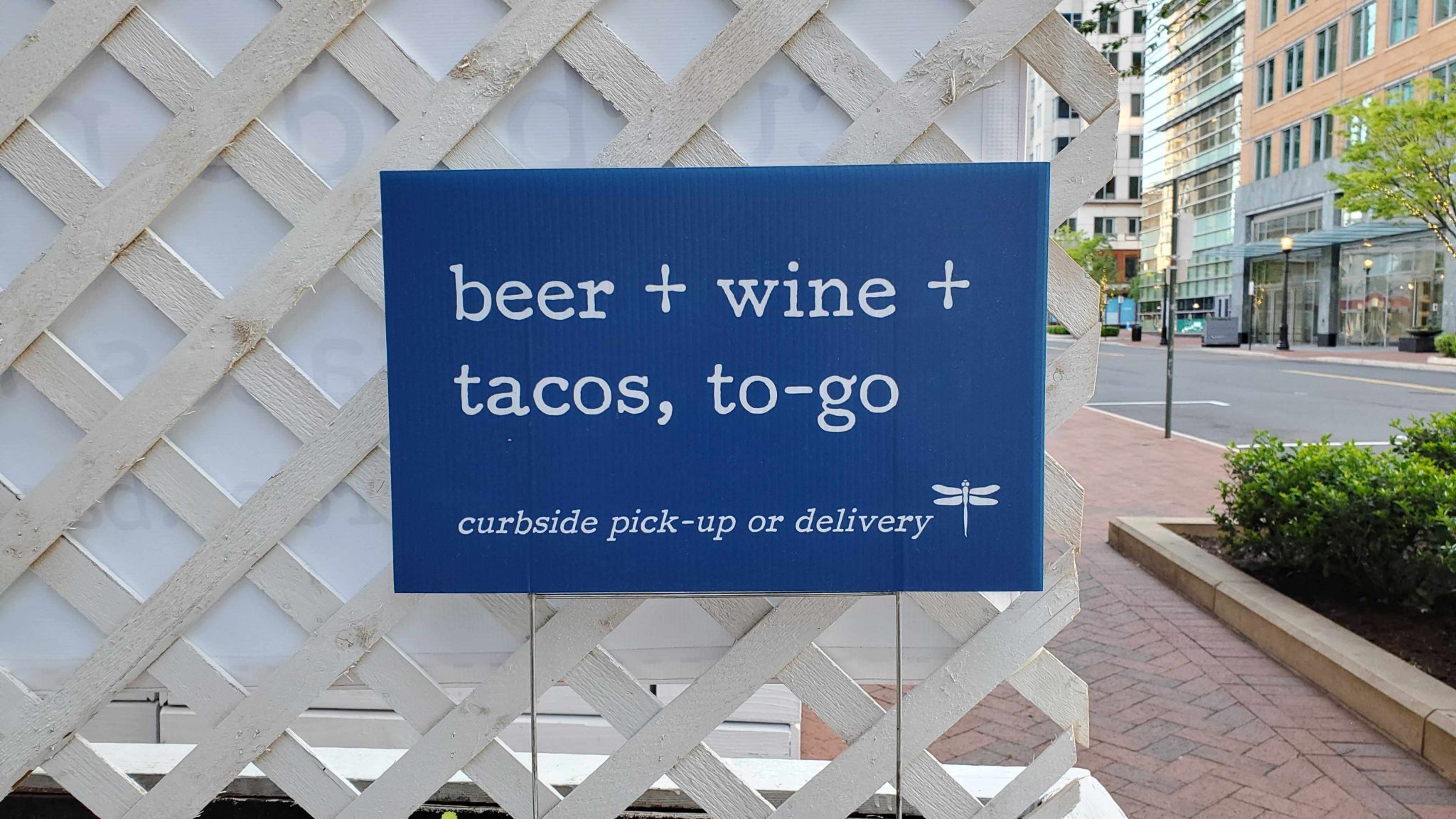 Previously, we wrote about the evolution of "grocerants," an industry term to describe the trend of grocery stores incorporating dining experiences, food and beverage tastings, active kitchens with meals to go, and other restaurant-like services into their footprints. Grocers have been investing in "front of house" solutions that enhance the customer experience.
In the early days of COVID-19, restaurants morphed to more grocery-like businesses. With in-house dining closed and tables and chairs removed, restaurants became take-out and delivery establishments overnight. Through their channels of distribution from foodservice to local farms, restaurants have begun selling their raw inventory, ingredients, and bottles of wine. Some have also been selling staples that have been in short supply, such as toilet paper, soap, and hand sanitizer.
Survival of the fittest
Restaurants from family-owned establishments to well-known chains are attempting this new business model as they struggle to stay open while their dining rooms must remain closed. According to the Washington Post, the National Restaurant Association estimates a loss of 3 million jobs and $25 billion in sales. To recoup some of these losses, restaurants like Panera Bread are selling fruits, vegetables, gallons of milk, and other dairy products in addition to their regular menu items. Founding Farmers takes it a step further and is sharing their restaurant to grocery conversion playbook. Co-Founder Dan Simon includes topics from supply chain to pricing, labeling, tax implications and importantly how to keep employees safe. A Florida steakhouse shape-shifted to a butcher shop to stay afloat and keep staff employed.
In an article for Forbes, food trends analyst Phil Lempert coins the term, "restaurmart" to describe how restaurants are pivoting to serve customers. Citing statistics that the average customer goes out to eat 4.9 times per week vs. 2.2 times per week that she goes to the grocery store, he posits: "Imagine the additional profit that could be realized if, on each of those 4.9 occasions, a diner also picked up an assortment of products to bring home."
The pandemic quickly revealed the need for charitable feeding programs. As a survival measure, many restaurants shifted their focus to provide meals for their local communities. José Andrés and World Central Kitchen created a new business model that helped keep restaurant workers employed while providing meals for their local communities in need.
Disruption is the norm
With the return of dining-in at full capacity unknown, some restaurants are considering a longer term commitment to this new model. CNN recently highlighted Easton, Pennsylvania café Tucker Sill Mill that has added an online grocery to its website. Owner Jason Hoy said that they have ordered new refrigerators and are installing shelves for the grocery business. 
As a leading foodservice distribution channel, Sysco is helping its restaurant customers make the transition. The company has launched a new service called the "Sysco Pop Up Shop," with resources to help restaurants launch and market the solution. According to their website:
"Transform your restaurant dining area into a pop up shop where your customers can shop for essential pantry items, while getting their meal to-go. Sysco Pop Up Shop has the inventory for you to offer to your customers, to meet the needs and demands that they are not finding at the local grocery store. Sysco Pop Up Shop products vary by location but will include essential commodities such as eggs, condiments, bread, toilet paper, paper towels, etc."
Lazy Dog Restaurant created curbside pick up "Pantry Kits," ranging from DIY Nachos or Pop Tarts, to Pizza Night and Backyard BBQ kits. The Home Essentials kit includes staples like chicken, eggs, flour and rice, and three rolls of toilet paper. To show their support for front line workers, they've made it possible to sponsor meals for those on the front lines during the COVID-19 crisis.
This is just the beginning of the business model convergence. While supermarkets explored the grocerant model to attract customers and entice them to spend more time in stores with a variety of pleasant experiences, some restaurants adapted to the restaurmart model in a matter of days as a way to keep their businesses viable. Other restaurants partnered with World Central Kitchen to provide meals for food-insecure communities. The New York Times reported on the need for the nonprofit and for-profit food systems to collaborate as a way to improve both.
The pandemic has impacted people in many ways, including how, where and, what food is acquired. Both restaurants and supermarkets will need to continue to innovate across multiple modes to meet customer needs that include customer and staff safety, reinventing space utilization, and delivery models. Chef Aaron Sanchez offers tips for saving while cooking quarantine cuisine.