The capabilities of IoT include making cold chains more efficient and compliant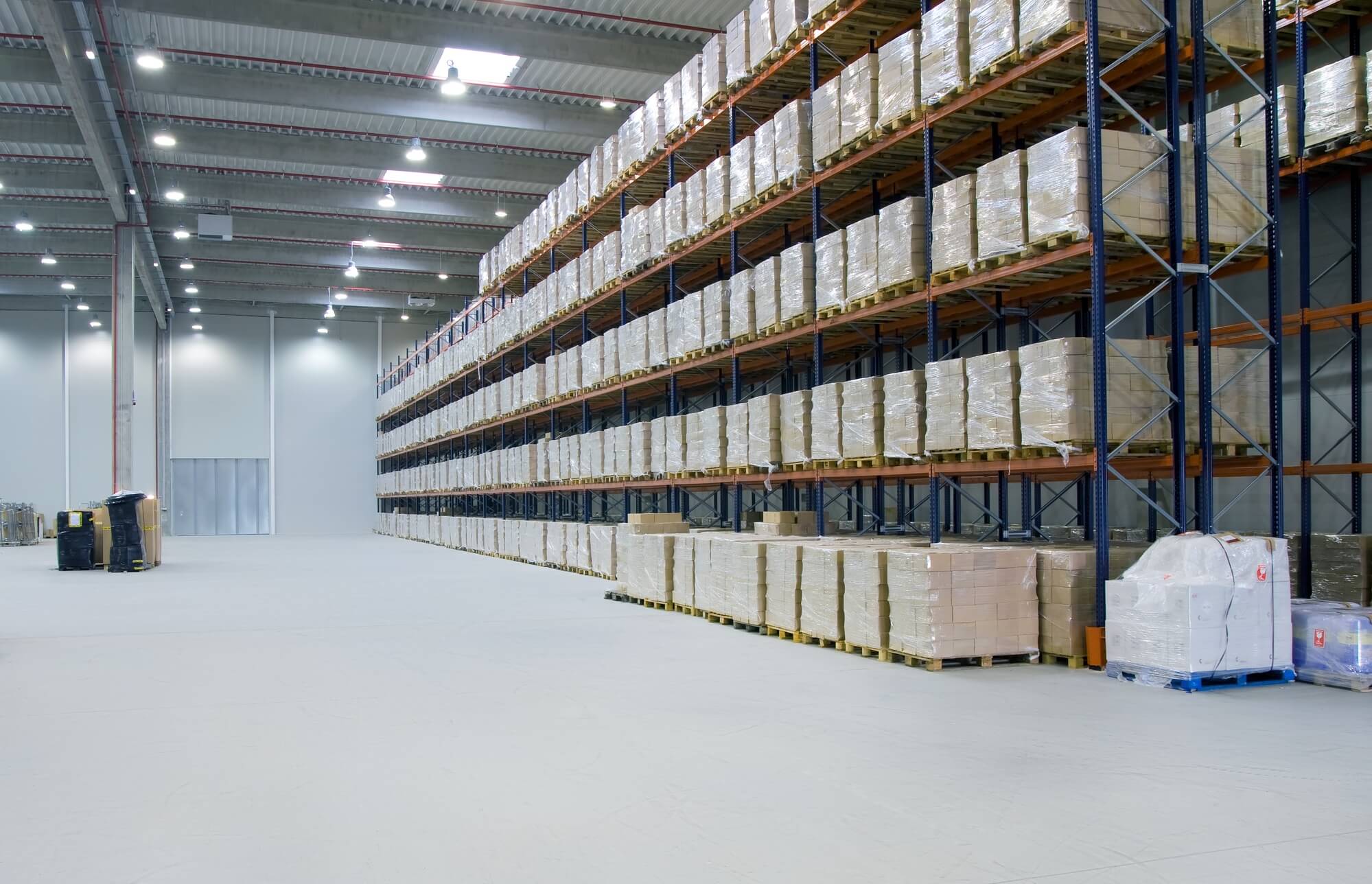 In our connected, global economy, the cold chain is an essential distribution infrastructure for temperature-sensitive items such as food, medicine, and chemicals. The cold chain is typically comprised of several critical, uninterrupted parts: the manufacturing of the temperature-sensitive items; storage and distribution centers; the shipping of the items in climate-controlled transit; and consumer-facing endpoints such as restaurants, grocery stores, and pharmacies.
A disruption at any step in the cold chain could prove costly if not quickly corrected, and with the deadline for FSMA compliance upon many businesses, data-driven cold chain monitoring is all the more imperative. A new tool that vastly improves the visibility, real-time data reporting, and regulation of the cold supply chain has emerged—the Internet of Things (IoT).
Cold Chain Risks and How the IoT Can Help
Each aspect of the cold chain is susceptible to hazards such as malfunctioning refrigeration equipment, leaving a door to a truck open for too long, handling errors, poor loading procedures—you name it. There are numerous hazards in which the cold chain can be disrupted. Failures can result in costly inventory loss, legal action, loss of client trust, and damaged reputation.
Fortunately, with the continued development of the IoT, great strides can be taken to mitigate the above pain points. Such IoT monitoring solutions utilize various sensors placed in critical areas throughout the cold chain and continuously monitor specified conditions to ensure that the overall cold chain remains compliant. When certain designated thresholds are breached and temperature in a certain area is no longer compliant, an alert is sent to a manager in real-time.
For example, let's say an associate leaves a door open in a storage facility and the temperature begins to rise posing a threat to the inventory. Once the temperature breaches its threshold, an alert is sent via email or text to the manager who can then take corrective actions to resolve the issue, which in this case would be to close the door. These corrective actions are hugely important to FSMA compliance.
Of course the most important type of sensor used in the cold chain are temperature sensors, but other sensors can provide significant value as well such as door open/closed sensors, HVAC, and humidity. The incorporation of these other sensors into your IoT solution can provide major value outside of FSMA compliance, such as identifying inefficiencies in your loading and unloading procedures to save on labor costs and energy.
OpSense Features
An end-to-end IoT monitoring solution can provide you with the peace of mind that your entire cold chain is operating efficiently and in compliance. Our solution, OpSense, serves as an umbrella platform that integrates a wide range of sensor types according to your business needs. The platform provides real-time task management including alerting that details the problem and tracking of corrective actions for managers and associates.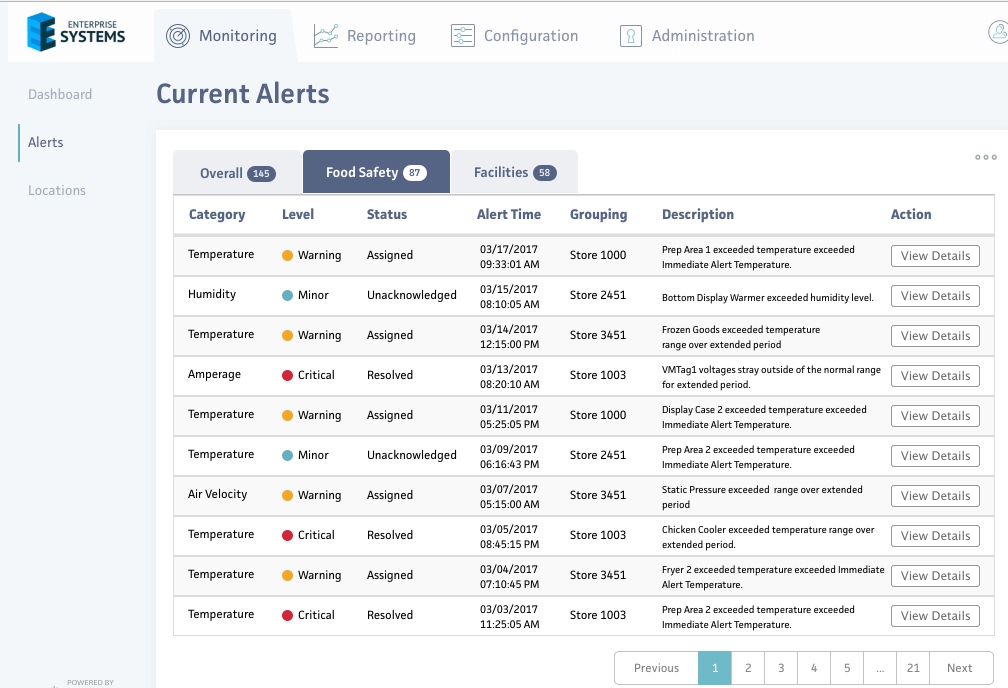 OpSense is a SaaS platform so all the data collected by the sensors is stored in the cloud. Historical reports are generated which allow corporate and field personnel to analyze data for specific time periods and identify potential risks for equipment failure as well as areas for improving cold chain efficiencies. Preventive maintenance can provide businesses with major savings in repair costs. One of the most important benefits OpSense provides cold chain operators is automated documentation and the storage of those records. There's no more need to manually check temperatures and record data by hand. Our sensors are always monitoring, alerting, issuing, and documenting corrective actions which are then stored in the cloud. This ensures that your business is FSMA compliant with regards to requirements for proof of monitoring and documentation.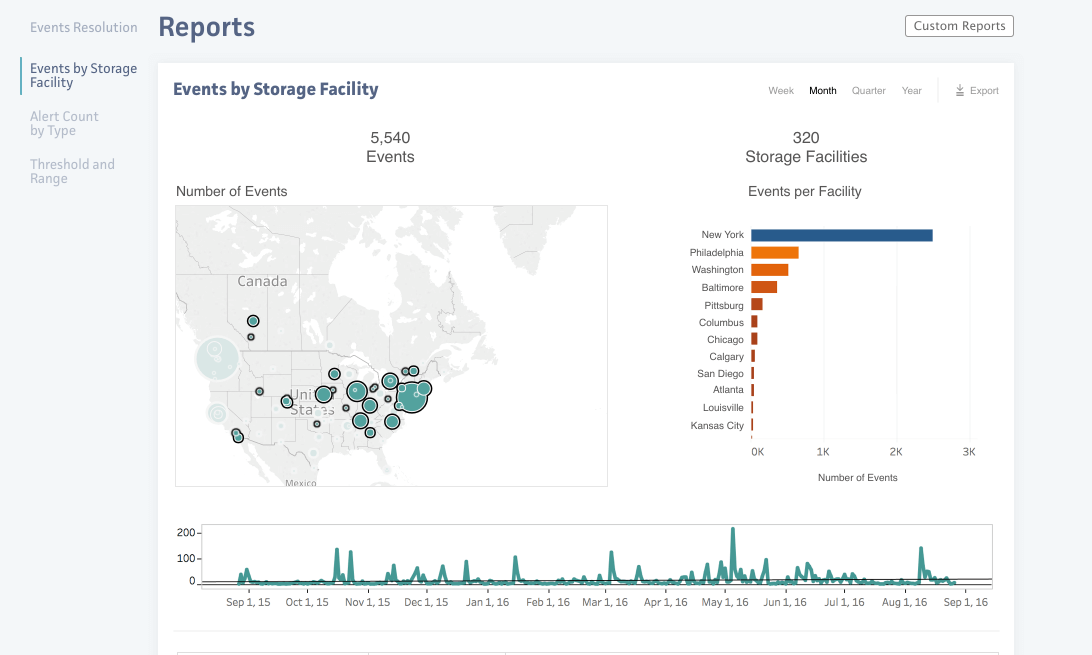 The time is now for companies take advantage of the IoT to ensure that cold chains deliver quality and safe products to consumers. If you're interested in learning more about how the IoT can protect the integrity of your cold chain, or would like to see how OpSense can transform your business, please reach out. We'd love to hear from you.
Gain Control Today
Achieve operations efficiency and food safety compliance with our simple, intuitive solution.
Learn More