Our highest priority is to satisfy our customers by the continuous delivery of valuable software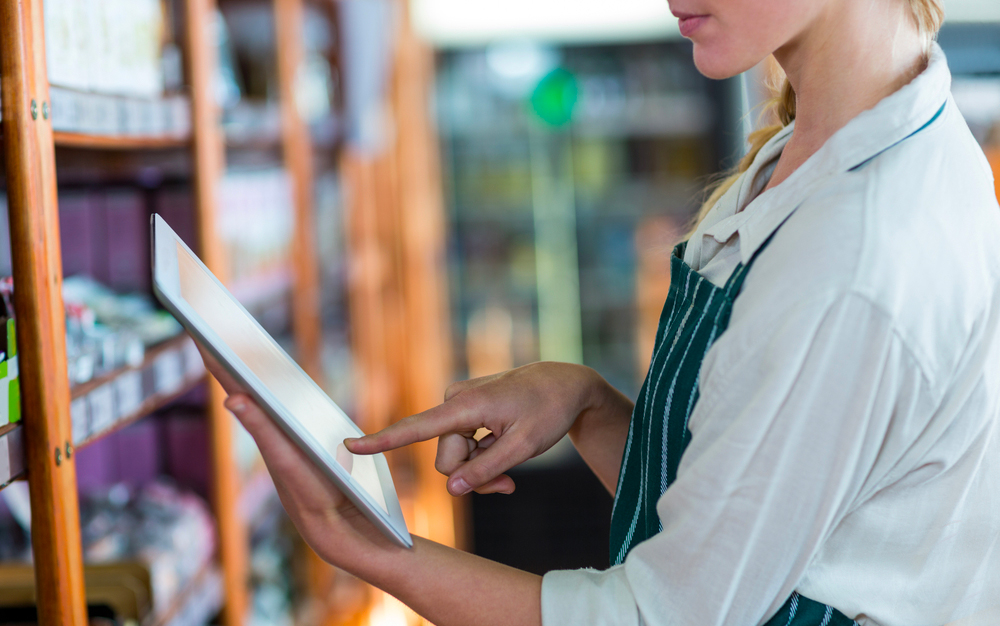 A sought after product is constantly improving. To many this means the continuous addition of functionality and features. However, improvement comes from ensuring that the product is delivering value to the customer. By listening to the customer and focusing on their needs, we advance OpSense to meet our customers' ever-evolving businesses. In some cases, that's eliminating complications or capabilities that do not directly address the stated or observed requirements of the supported operation or business.
OpSense Updates Based on Feedback from the Field
OpSense has been in operation at our clients' locations for quite awhile and the product development team takes a "hands-on" approach to ensuring customer success. This primarily means working closely with customers after implementation. We look at the data with the customers to understand their particular environment to discern what is their "truth" with respect to business as usual (BAU) and to then determine how they want their operation to run or behave. Following the discovery of the BAU truth, we then continue to work with customers to identify key patterns of use and data. We work collaboratively with the customer through an iterative process to adjust OpSense and their equipment to address operational improvements.
During these iterations we also gain important insights into customer needs which guide the product roadmap and priorities. The mission isn't to hold onto the feature set of OpSense or even to add functionality so as to have a comparably large feature set as OpSense's competitors. The mission is to make the product feel natural with respect to the business and user roles. A great SaaS solution is one that can be tailored so that it fits like a glove.
Great systems are simple to use
While we love building great systems, we understand that success to some customers means interacting with OpSense only when absolutely necessary. This is the goal of any quality operations-oriented software. A way to think about monitoring is to remove the constant checking and manual record keeping. Operators should feel that they're doing fine so they can focus on the work of the day or moment. If they are notified that something requires attention, they want to see all of the relevant information to diagnose and develop an action plan. Of course, users always have the ability to review their operation by proactively looking at the system.
Recent Product Highlights
With learnings from the field, OpSense is in a state of continual improvement. Each release has brought it closer to achieving our guiding principle. Some noteworthy updated capabilities are as follows:
On Demand Reports: The reporting area of the platform features a set of demand reports with key performance indicators (KPIs) that have been identified by customers. These reports measure equipment performance, identify whether key food safety conditions are maintained, provide necessary data for compliance (especially onsite audits), and spotlight and trend alerts and responsiveness.
Navigation Update: The platforms's navigation has evolved to the path our operations-oriented customers would naturally follow as they investigate any issues. Specifically, we've created the ability to quickly move between a monitoring dashboard highlighting trouble areas and views via a grid, to a map providing a single glance view of the operation, to a sortable/filterable list of devices to the map.Thus, in a single click from the dashboard the user has all that is needed to gain a high-level snapshot, a view of detailed data or even specific configuration information on a device.
Monitoring the IoT Infrastructure: Real world experience and our customer feedback informed us that the infrastructure for monitoring was nearly as important. As a result, we are providing alerting on the health and availability of the monitoring infrastructure – i.e., sensors and gateways. This elevates operator awareness that monitoring is being suspended, but more importantly the loss of infrastructure likely points to investigation on the availability of power at the location.
Power Monitoring: A root cause for perishable goods inventory loss, is the loss of power to refrigeration units. There is a concern from food safety and operational leadership that they become aware too late that power is out. Beyond the above mentioned IoT Infrastructure monitoring, OpSense now has the ability to directly detect a power outage and then provide alerts via a battery back-up connected communications device to personnel who need to be aware or called to action.
Push Notifications: Many customers are comfortable with standard means of being notified or alerted to operational needs through email, SMS, or robocalls. We have found some cases where push notifications are better suited. In situations where a shared device is in place for use in various tasks a push notification allows the device to be used for notifications without the need to address a specific person. In some cases there may be company policies that restrict the use of SMS and push notifications are now an alternative.
Custom Checklisting: Customers who are moving from paper-based to digital checklist processes have concerns about using multiple apps for recording data. There's a need for a simple to use and customizable ability to create and update checklists that span a spectrum of on-location activities including line checks, visual inspections (walk arounds), and repeatable maintenance tasks. Improvements to OpSense mobile checklisting now support customer created checklists on the platform which then pushes the checklist to on-site mobile devices. These checklists go beyond temperature taking of prepared foods via BT probe and support any operational area including "yes/no" observations, checking off activity completion, capturing photos, entering comments, and identifying follow-up tasks.
A great SaaS solution is tailored to fit like a glove. Our next series of releases will reflect both our strategic product direction and our commitment to meeting the observed and stated needs of our customers. We listen to our customers to understand and focus on solving the right problem. Then we experiment rapidly, fail fast and continually adjust based on feedback from the field – our customers. By doing this, we eliminate complexities and continuously deliver real business value.