Smart monitoring. Frictionless operations.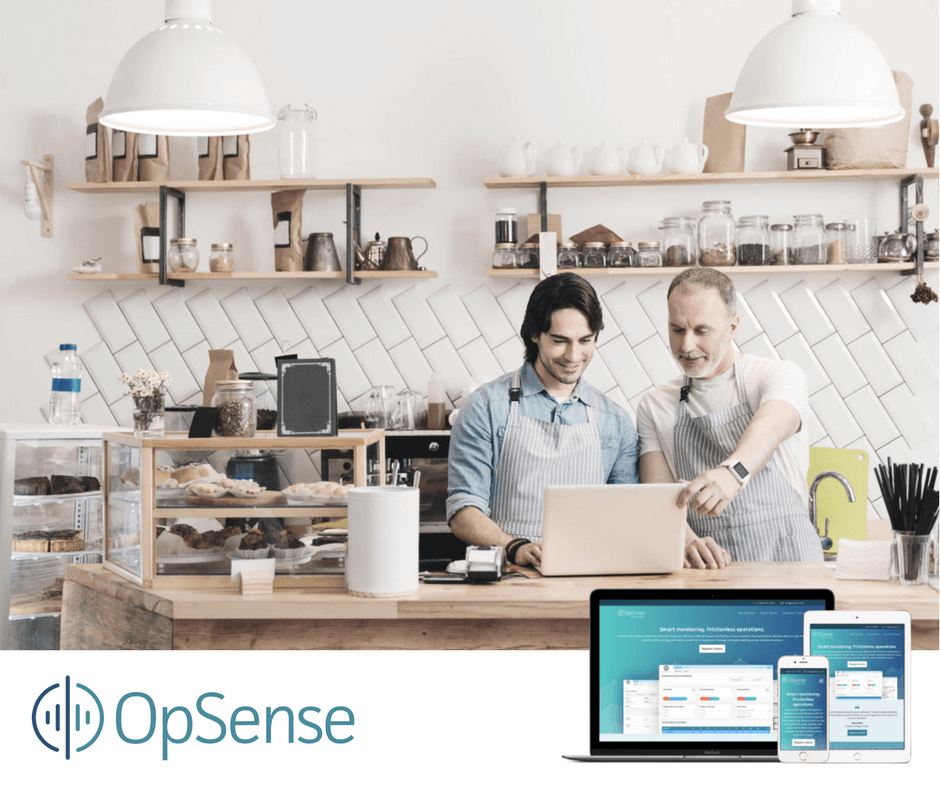 Mission Data, leading developers of digital products, has launched OpSense, a powerful Internet of Things (IoT) platform that enables restaurants and retail establishments to monitor critical aspects of their onsite operations.
The OpSense platform is based on a temperature management solution Mission Data created for Kroger, the largest supermarket chain in the U.S. That solution is now deployed in nearly 3,000 stores and is giving the Fortune 50 retail giant a 5:1 ROI.
The IoT sensor network can monitor temperature, humidity, open doors, HVAC conditions, lighting, and more. OpSense offers the following features to eliminate human errors in managing critical food safety systems and help food service companies transition to a digitally optimized environment:
Improve food safety

:

Alert staff via text, email, or phone when temperature-related conditions arise that require management or employee attention or action.

Manage regulatory compliance:

Maintain historical data and information necessary to support compliance with government and industry regulations.

Reduce labor costs:

Eliminate human error and save hundreds of hours of productivity with automated logging, rather than costly and error-prone manual observation.
Architected for flexibility and scalability, OpSense can readily incorporate with existing tech. The solution is built by Mission Data's expert engineers on a powerful and secure cloud-based architecture.
"The benefits of IoT temperature monitoring are tremendous," said Mike Zettler, Product Strategist, Kroger. "The labor savings justified the solution, but the food safety and quality benefits became our biggest driver for rolling it out across our enterprise."
"OpSense empowers enterprises to capture operational data and transform site operations," said Stuart Gavurin, CEO, Mission Data. "We've worked with big-box retailers and QSRs for decades developing smart digital products that ensure quality control and reduce friction for employees and customers."
OpSense is available now, and future monitoring capabilities are expected such as humidity, door status, motion, weight, video, leak detection, and numerous other operational events. To learn more, email info@opsense.com today.
Gain Control Today
Achieve operations efficiency and food safety compliance with our simple, intuitive solution.
Learn More