Food companies are turning to digital solutions for unsavory safety problems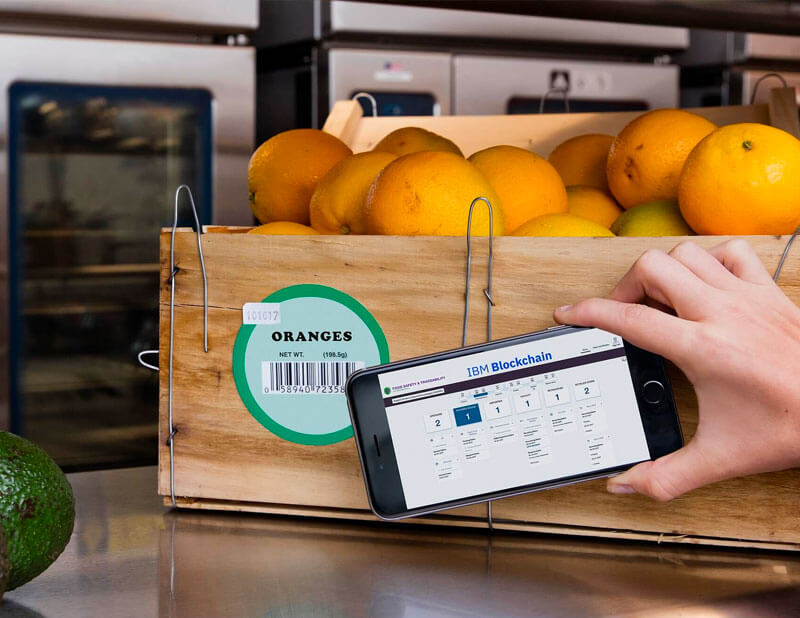 In the age of social media and viral news, reputation is everything. Consumer attitudes toward food safety and food quality can make or break a brand. Take the now textbook case of Chipotle. The fast casual chain suffered an unfortunate E. coli outbreak two years ago, affecting 53 customers. Despite food safety improvements, menu upgrades to remove all preservatives, and the fact that their workers prepare food in front of their customers, public perception of the chain remains weak.
Restaurants, food retailers, and other food-related businesses all have programs in place to prevent conditions that can cause their products to become contaminated and unsafe. Food companies are legally required to monitor Hazard Analysis and Critical Control Points (HACCP) and adhere to the Food Safety Modernization Act (FSMA) standards, which mandate checking food temperatures at regular intervals.
As consumers demand to know more about the safety and quality of their food, more food manufacturers, restaurants, and retailers are turning to emerging technologies such as the Internet of Things (IoT), artificial intelligence (AI), ERP software, blockchain, and big data to better manage food safety within every step of the supply chain.
Production
A group of leading companies across the global food supply chain recently partnered with IBM to identify ways that blockchain technology can reduce food contamination. IBM and a consortium of leading companies including Dole, Driscoll's, Golden State Foods, Kroger, McCormick and Company, McLane Company, Nestlé, Tyson Foods, Unilever and Walmart are working to improve transparency and traceability and further strengthen consumer confidence in the global food system.

Walmart and IBM conducted two pilots to track mangoes in the U.S. and pork in China as the products moved through the supply chain. In June, the companies reported that blockchains can successfully trace food products from suppliers to retail and ultimately to consumers. Farm origination details, batch numbers, factory and processing data, expiration dates and shipping details were digitally connected to food items and added to the blockchain network at each step of the farm-to-fork process.
By using blockchain to create a single historical record and improve tracking and tracing capabilities, food companies have the potential to reduce response times to food recalls, lower compliance costs, and create new levels of trust.
Processing
In food processing, quality control is priority number one. From sourcing raw ingredients to maintaining excellent sanitation and hygiene policies, food processing plants must invest in strategies to prevent contamination at every step.
Japanese food producer Kewpie Corporation is using Google's TensorFlow AI software to speed up its inspection process and more quickly determine the quality of its raw ingredients. The company has initially chosen diced potatoes that go into baby food, working with partner agency BrainPad to train its machine learning system with 18,000 photos. The result was an inspection system that identified defective ingredients with near-perfect accuracy. Kewpie stresses that its goal with AI is not to replace human workers, but rather, assist them in doing their jobs better and faster.
Even the packaging industry is finding innovative ways to protect consumers. Researchers at UC Berkeley and Taiwan's National Chiao Tung University created a smart cap to indicate the freshness of milk and juice by using 3D-printed plastic and embedded sensors. Once fully developed, the technology will enable customers and employees to scan a label in order to determine whether a food product is fresh based on the readings gathered by the sensor on the food packaging. The technology could be expanded to other use cases to minimize the risk of human error in food production.
Distribution
One of the weakest links in the food supply chain is transport. Drivers are well-trained to follow safety protocols when it comes to keeping food at safe temperatures, but each aspect of the cold chain is susceptible to hazards such as malfunctioning refrigeration equipment, leaving a door to a truck open for too long, handling errors, poor loading procedures, and leaving food curbside for too long, for example. FSMA rules prevent practices during transportation that create food safety risks, such as failure to properly refrigerate food, inadequate cleaning of vehicles between loads, failure to properly protect food, and failure to prevent cross-contamination.
To ensure each step in the distribution process remains compliant, food companies can take advantage of IoT devices such as temperature sensors to alert managers when conditions fall out of range. Mission Data has launched the OpSense IoT platform to provide intelligent monitoring of temperature as well as open doors, HVAC, humidity, lighting, security systems, and more. In addition to identifying inefficiencies in loading and unloading procedures, sensor data from IoT monitoring can reduce energy and labor costs.
Sale
Once food arrives at a store or restaurant, how can consumers know that it is safe to eat? Automation solutions like OpSense are streamlining compliance practices to monitor food quality and safety. Connected technologies in refrigerators, freezers, hot food stations, and storage areas allow store and restaurant managers to be proactive and respond to issues before problems arise.
As a result of the industry's greater focus on prevention and the government's higher standards for evaluation, food recalls continue to rise in frequency. More advanced contamination identification efforts have led to increased positives in testing samples. And while this is great news for the evolution of food safety, it also necessitates quicker reactions. Software solutions such as FoodLogiq's real-time recall management tool can help food companies quickly send alerts and remove compromised products from the shelf before they harm consumers and jeopardize brand reputation.
Conclusion
At a time when the food industry is under pressure to regain consumer trust following a series of food safety incidents worldwide, a preventive approach to food safety can go a long way in ensuring safe food supply, regaining consumer trust, and protecting the brand image of food retailers, restaurants, and manufacturers. With a digital food safety platform in place, organizations can reduce the number of product failures and recalls, control costs, and rise above industry standards.
Gain Control Today
Achieve operations efficiency and food safety compliance with our simple, intuitive solution.
Learn More